Welcome to the Authentic Balance Counseling, PLLC Secure Client Area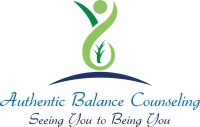 You will need to create an account and complete all of the required paperwork in the secure client portal to schedule an appointment with one of our counselors. If you do not have an account please click the blue word "Register" below. If you already have an account please click the blue word "Login" below to view the practice calendar and schedule your appointment.

Please note: The most secure and preferred method of communication between the client and counselor is the online secure client portal.

If you have any questions or concerns you may send a message through the secure client portal 24 hours a day. In most cases, you will receive a response to your message in 48-72 hours. Thank you in advance for your cooperation.
Log in to the secure portal. If you have not received an email with a username, please Register.